About Resilience Chiropractic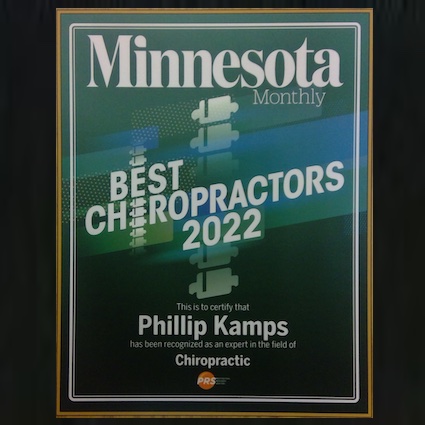 Our Intent
At Resilience Chiropractic, our goal is to provide skilled care of the human frame and nervous system so that every individual can continue to express full function throughout the span of their life. We want to help people live well while they're living, restoring quality of life through improved alignment and mobility. When your framework and nervous system are at their best, your body can regain lost resilience, adapt and heal.
Our History
Dr. Phillip Kamps has worked in healthcare for his entire adult life, beginning as a registered nurse in a university hospital's oncology and intensive care units. Working with patients in desperate situations inspired Dr. Phil to make a career change to a profession where he could help patients avoid those desperate situations.
The chiropractic philosophy of creating and maintaining better health from within resonated with him, and he enrolled at Northwestern Health Sciences University. Since graduating in 2000, Dr. Phil has worked in private practice as well as in larger group practices in the Twin Cities area. He opened Resilience Chiropractic in 2019 so that he could provide the in-depth, one-on-one care that he felt was lacking in larger, high-volume offices.
Dr. Phil is also a Certified Chiropractic Sports Physician in good standing with the American Chiropractic Board of Sports Physicians.
MEET DR. PHIL

Comprehensive Care
Our approach to care includes chiropractic care to address the joints of the spine and extremities, as well as a variety of modalities that focus on the soft tissues of the body. This comprehensive approach helps restore optimal mobility and function to the musculoskeletal and nervous systems, allowing your body to move and work as it should. We want to help you get back to doing the things that give your life meaning, whether you're a middle school athlete, a 70-year-old marathoner or anyone in between.
Schedule Today
Contact us today to book an appointment.

About Resilience Chiropractic | (952) 426-1024